Staceygreenliving | SGL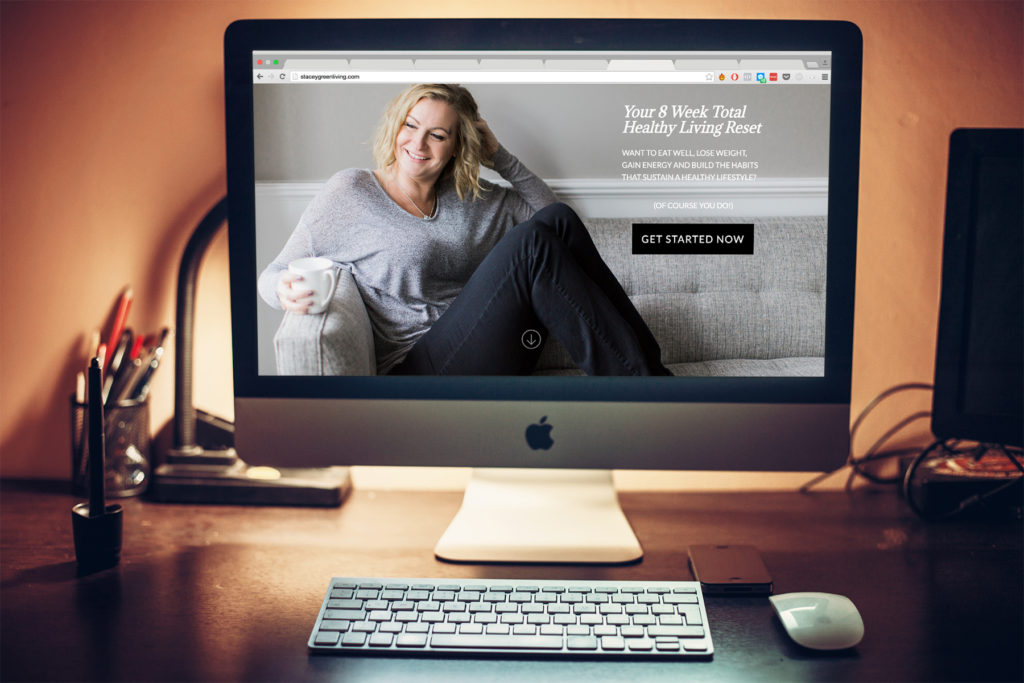 Overview
Under ThinQsouk, my work with Staceygreenliving is an ongoing commitment circa October 2015. In this short period of time, Stacey and I have worked together and learned together, building a brand through storytelling, regardless of the medium it's framed in.
Staceygreenliving is a thriving Toronto-based business founded by Stacey Green-Pariselli, a nutritionist-turned-entrepreneur. The Staceygreenliving brand is all incorporating real food, healthy alternatives and local produce with innovative ways to re-work meals, workouts and eating habits. As such, we chose bright, clean interfaces so images of food and process shots could really shine through.
Stacey is a straight shooter, no-bullshit, all-personality (think Amy Schumer meets Amy Pohler). Totally unique, totally irrepressible, right? It was important to me to try and negotiate the perfect balance between professionalism/knowledge and comedic "realtalk" for Stacey's sales pages, promo materials, social media content and course packages. Working together, we found her voice, defined an overall brand message and goal and ensured that any content created linked back to the brand's own values.
Along with re-designing the website, creating and connecting a course membership page and creating all course materials, ThinQsouK is also involved in ongoing social media strategy as well as video content creation. For our purposes, we focused on Facebook as an apt platform to build a following, reach out to audience members and build expertise and visibility. The website is adorned with Staceygreenliving's own photography and Pinterest is the platform of focus. Because Stacey really shines through in her video content, we decided to continue storytelling her brand on Youtube. This ongoing project includes all of the services listed below.
Services
WEBSITE DESIGN
EMAIL MARKETING CONTENT & NEWSLETTER SET-UP
BRANDING
PDF/EDITORIAL DESIGN (recipe books)
SALES PAGE DESIGN & COPY
COURSE & MEMBERSHIP SET-UP
COURSE LAUNCH & SALES STRATEGY